WELCOME TO YOUNG ENGINEERS
North East Melbourne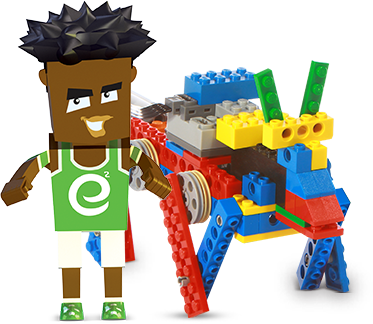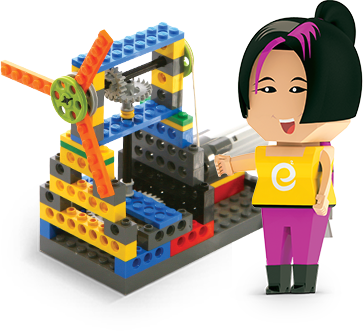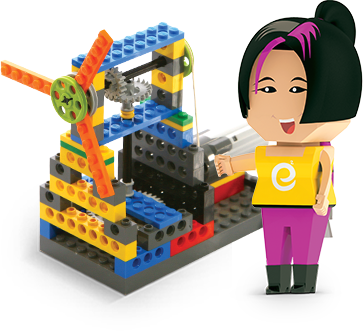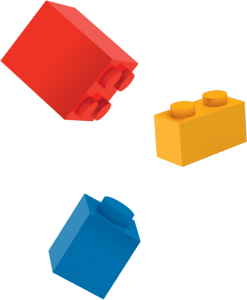 Learn Engineering & Robotics with LEGO®!
Young Engineers offers unique STEM programs where children have fun while learning critical skills for the digital age!
What is STEM?
Science, Technology, Engineering and Mathematics (STEM) are becoming increasingly important due to technology pervading every aspect of our lives. A STEM education offers not just information but the ability to process that information correctly. STEM skills include:
✓ Theoretical concepts
✓ Practical application of theory
✓ Critical thinking
✓ Problem solving
✓ Data analysis
✓ Engineering
✓ Physics
✓ Coding
At Young Engineers:
✓ Students build and program motorised LEGO® models
✓ These models are working prototypes of real world machines
✓ Different levels of the program cater to a range of ages and abilities
✓ Children build everything from washing machines, power plants and helicopters to human and animal robots. All the machines move and work at the press of a button!
For the parents it's an education, for the children it's a game. What Young Engineers delivers is e² – Education with Entertainment.
YOUNG ENGINEERS STEM PROGRAMS
For Pre-School, day care & Prep
Build K'nex models
For Primary Schools 
Build Lego(r) machines
For Primary Schools
Code & control Lego(r) robots
For Primary & Secondary Schools
Advanced Lego(r) engineering
For Primary & Secondary Schools
Advanced Lego(r) robotics

Learn More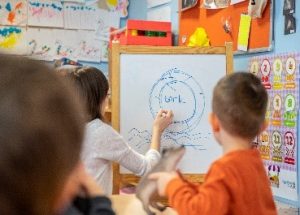 School Incursions

Learn more



After-School Clubs

Learn more



Holiday Camp

Learn more



Birthday Parties

Learn more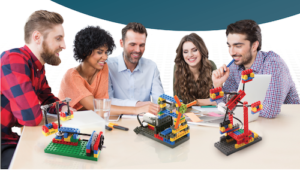 YE@Work

Learn more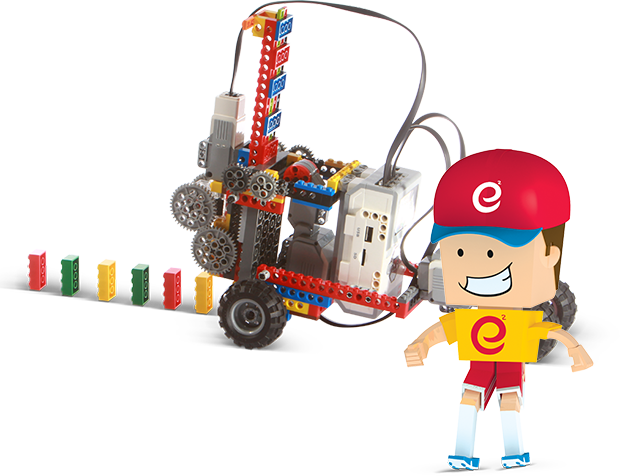 About Young Engineers
e² Young Engineers was established in 2008. Over the past few years, we have had over 150 franchisees in more than 45 countries joining our brand. Our programs are delivered through school incursions, after-school clubs, holiday camps and more! We proactively collaborate with universities, industry associations and other STEM providers to ensure our programs are relevant and leading-edge. 
We really believe that our young engineers can be the next generation of creators, innovators, and problem solvers. Our goal is to make a tangible difference to the children of today by giving them 21st century skills for a lifetime of success!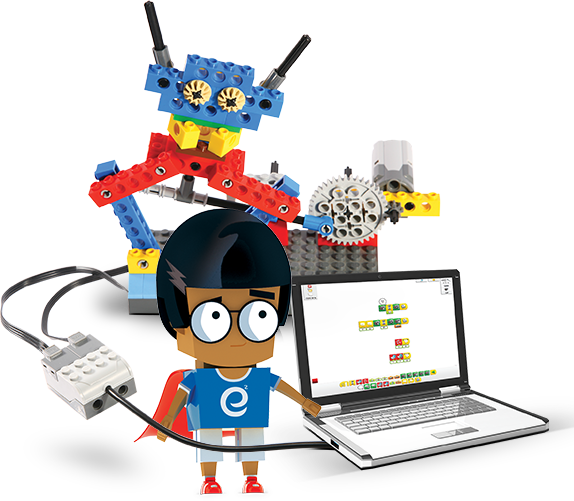 About the Franchisee
The North East Melbourne Young Engineers (NEMYE) are excited to introduce a unique extra-curricular STEM programs to primary schools in the region. Our team brings together talented, passionate individuals of diverse STEM disciplines, who are thrilled with the opportunity to work alongside Australia's young minds and inspire them with various science and engineering themes through LEGO-based interactive educational play.
Our co-director Randy is a highly qualified geneticist and mentor with vast experience in working with children of all ages through his current role as the lead scientist for a specialised clinic that provides diagnostic service for children with a rare genetic disorder. Randy is an AFOL (Adult Fans of LEGO) and spends most of his downtime freestyle LEGO building with his super-active, inquisitive 6-year old daughter.
Randy shares NEMYE leadership role with his long-term friend Indra, who brings forward expertise in information technology. Graduated with a Master degree in Business System, Indra served as a Quality Control Analyst in several organisations. It is Indra's dedication and passion towards a better education for his children that led him to work in introducing the Young Engineers STEM programs to improve the education system.
Our senior management team is supported by Lina, a clinical cell biologist of 15 years laboratory experience, who is very passionate about her work and is committed in instilling inspirations and the 'love of science' to others including children. Lina oversees the daily operations of our company, and is actively involves in the program development. Lina shares the role of program development with Fenny, who has a background in Electrical Engineering along with extensive experience in marketing and finance. Sharing dedication and passion with her husband Indra, Fenny is motivated to continually stimulate the minds of her children with STEM.
As parents, the four of us understand the constant need to motivate and engage our children's curiosity about science and mathematics at early age; and enrolling your children through our programs would provide a unique extra-curricular learning experience, where the senior management team will be involve in the direct teaching of each module, thus providing a one-of-a-kind access to STEM experts! It is our ultimate vision to prepare Australia for tomorrow's world that is filled with cutting-edge science, engineering and technology.